Well, I'm 42 now. Happy birthday to me. What have I been up to lately? It's been a few months. The short version is: a fair bit of travel, work, and not much else concrete.
Back in February, we took a trip down to Las Vegas to see Simone's mother and to get out of the winter weather for a bit. We opted to drive, and true to form, it dropped nearly a foot of snow (plus ice) the night before we left, and then we hit more storms in eastern Oregon and all through Nevada. Parts of the trip were a little sketchy, but hey, good to know I still remember how to drive in the snow. 😅

March saw another trip, this time to Bristol, UK, for a work conference. This was a long-delayed gathering of all of product and engineering for the company – something we'd originally planned to do back in 2020, but got derailed by the pandemic. It was a good trip, and it was nice to meet some folks in person for the first time, and re-meet others I'd not seen in a while.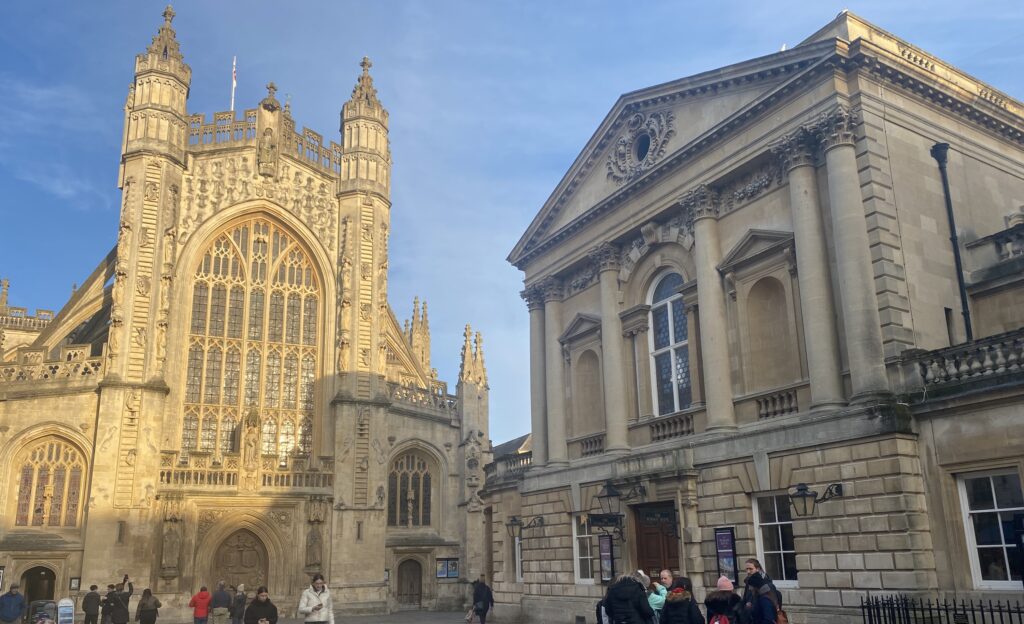 One of the evenings of the trip, myself and a few coworkers ducked out and caught a train over to Bath (it's like 15 minutes by train), where we explored a bit and then caught Ocean at the End of the Lane, which is currently touring the UK and just happened to be in the neighboring town on a night some of us were looking for something to do. Serendipitous! (As for the play itself: if you get a chance to see it, do go see it. They did a really fantastic job of it, taking Neil Gaiman's novel and bringing it to the stage. I've always liked Neil's approach to and description of magic, and I feel like they really managed to pull off putting that on a stage.)
Once I got back, Simone and I both caught covid (I'd been so lucky, not catching it for 3 years despite all the roaming around). It was long enough after the trip that I don't think I caught it from the flight or conference, so I'm not entirely sure when/how I got it – could have been at the supermarket for all I know. Thankfully the symptoms for both of us were relatively mild, and no one else seemed to catch it from us.
And now, as I type this, I'm in Vancouver, Canada, having spent my birthday weekend up wandering around in the rain with Simone. We drove through the mists and rain up to Whistler and back, wandered around UBC campus, as well as downtown around the West End.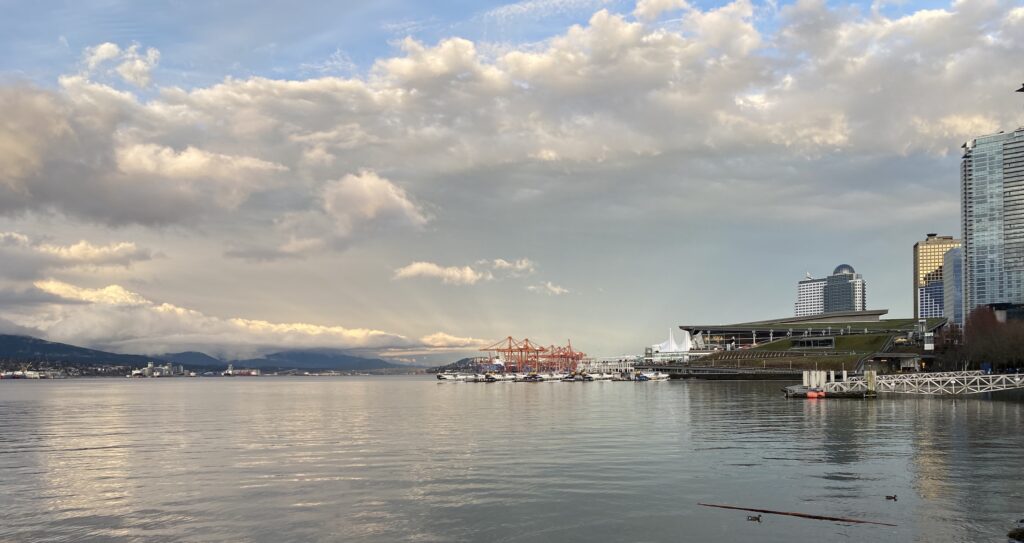 We've got a brief reprieve on planned travel for May and June (though I imagine we'll still duck out for weekend explorations), and then in July I'll be doing my annual trip east, as well as a long weekend in Vegas for the Final Fantasy XIV Fan Festival (which I managed to get a ticket for). I've been enjoying the travel, but having a little time off from bigger trips will be nice just from a "replenish the coffers" perspective. Maybe it'll even give me a chance to catch up on blogging a bit! There's certainly been no short of things to comment on, what with the huge and abrupt AI advancements, industry upheaval, social media collapses (and related shenanigans), just to name a few things that have decidedly hit my radar (and I suspect yours as well).
I've been thinking a lot about the coming year. There's a lot of change happening in life and in the world, and I'm still processing how I feel about a lot of things, still grappling with the big (and feeling increasingly looming) questions, like where I want to be (both geographically and otherwise), and what shape I want my life to take in the short, mid, and long term.